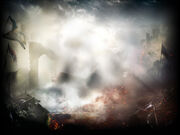 Heroes refer to the playable characters in For Honor.
Overview
Edit
There are currently four Hero types with one of each type in each of the three factions. Each Hero comes with their own set of skills, weapons, armor and fighting style. Every hero is different and will fulfill different roles, even within their own class. With a wide library of customization options, players are able to personalize their Heroes to not only look and feel unique, but also tailored to their combat style.
Hero Types
Edit
Vanguards
Edit
Main Article: Vanguards
Assassins
Edit
Main Article: Assassins
Main Article: Heavies
Main Article: Hybrids
Hero Factions
Edit
Ma
in Article: Samurai
The Samurai, also known as The Dawn Empire, come from a land far to the East, and they tell a tale of a homeland and an Emperor that were lost to sea and fire during the last great cataclysm. Now, more than a millennia later the nomadic warriors roam no more and have rebuilt themselves in a new land with a new Emperor.
Main Article: Knights
The Knights, also known as The Iron Legion, believe that many, if not all of the ancient ruins were built by their ancestors. The Knights had been scattered for centuries but have begun to reunite under a single banner, that of the Iron Legion. There are those still however, who choose to gather their own "Legion" and their alliance with the Iron Legion is shaky at best.
Main Article: Vikings
The Vikings, also known as The Warborn, were previously thought to have vanished. Now they have returned - in great numbers - from across the sea. They have come to take new lands, plunder, expand the clans and reclaim their ancient homeland in the North. Hundreds of clans now dominate amidst the cold and icy tundra.