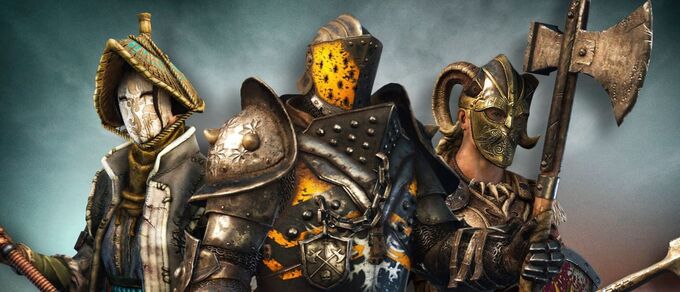 The Hybrid is one of four playable types of Heroes in For Honor. They are most recognized for being a mixture between two of the other three types of Heroes (the Assassins, the Heavies and the Vanguards). They may be a harder to understand and learn to play due to their uncommon mechanics, but they are lethal in the hands of the player who takes the time to master them.
Attributes
Edit
Due to being different combinations of the three other Hero types, they do not share common role traits. However, what is a common point is that they aren't easy to learn and require time to understand. Once mastered however, their skills allow them to reign terror upon the unprepared.
Hybrids are good picks in all modes. Their surprising moves and tactics make them difficult to predict, so in good hands they can be efficient duelists, deadly in Duel and Brawl. With their zoning and support capabilities, they can also be very efficient in team-based modes, such as Dominion.
Heroes of the Factions
Edit
The Hybrid heroes in For Honor are: